Vivio Junior Cough Syrup Naming Competition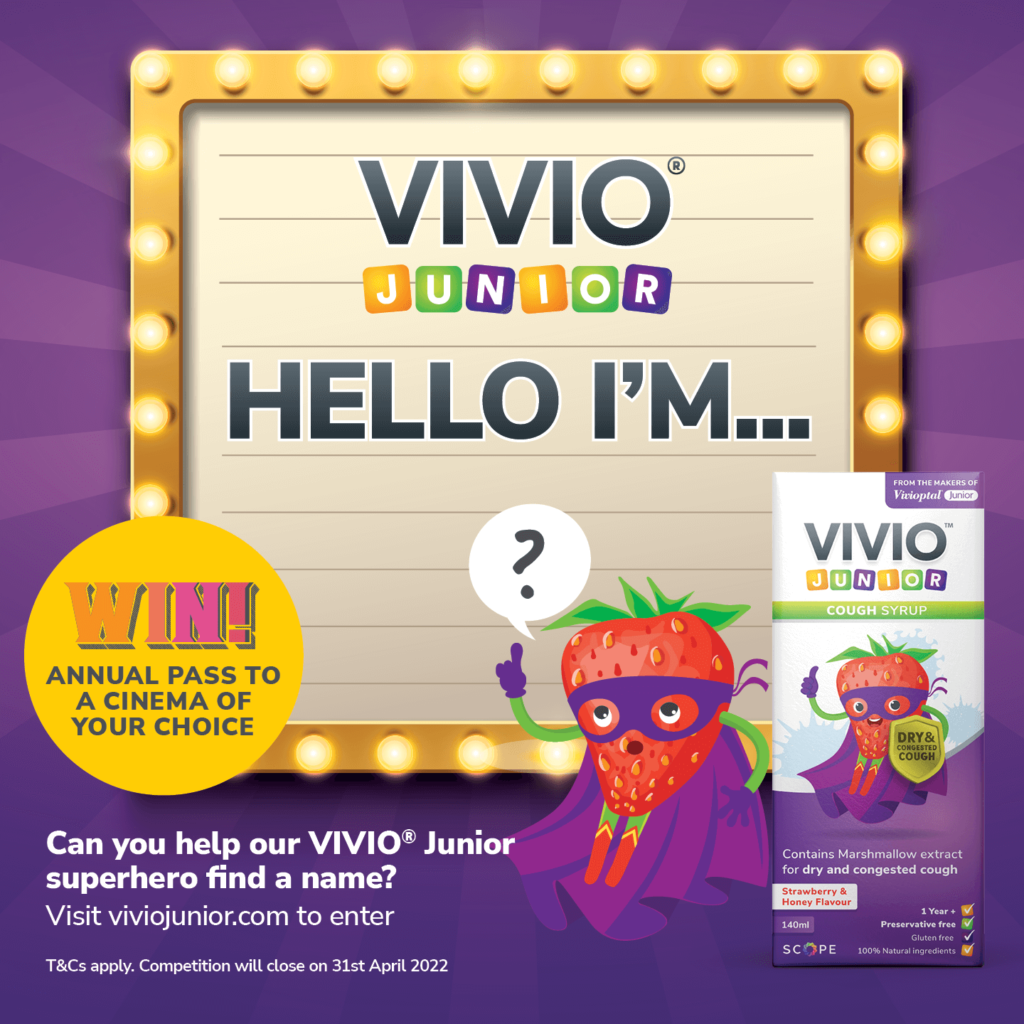 Our VIVIO® Junior superhero needs a name! Can you help?
Our VIVIO® Junior Cough superhero seems to be missing a name and we need your help!
It can be as fun and creative as you like but make sure to explain why you chose that name.

Some tips to help get the creative juices flowing:
Make sure it's not too long or complicated…….we don't want our Superhero needing to spell their name everytime they meet other superheroes…that's just too much work!
Try not to copy famous superhero names – we don't want to upset Superman.
Get your whole family involved for a brainstorming party….superhero costumes are optional.
If you can't pick your favourite name then send them all in….the more the merrier!
Best of luck and have fun!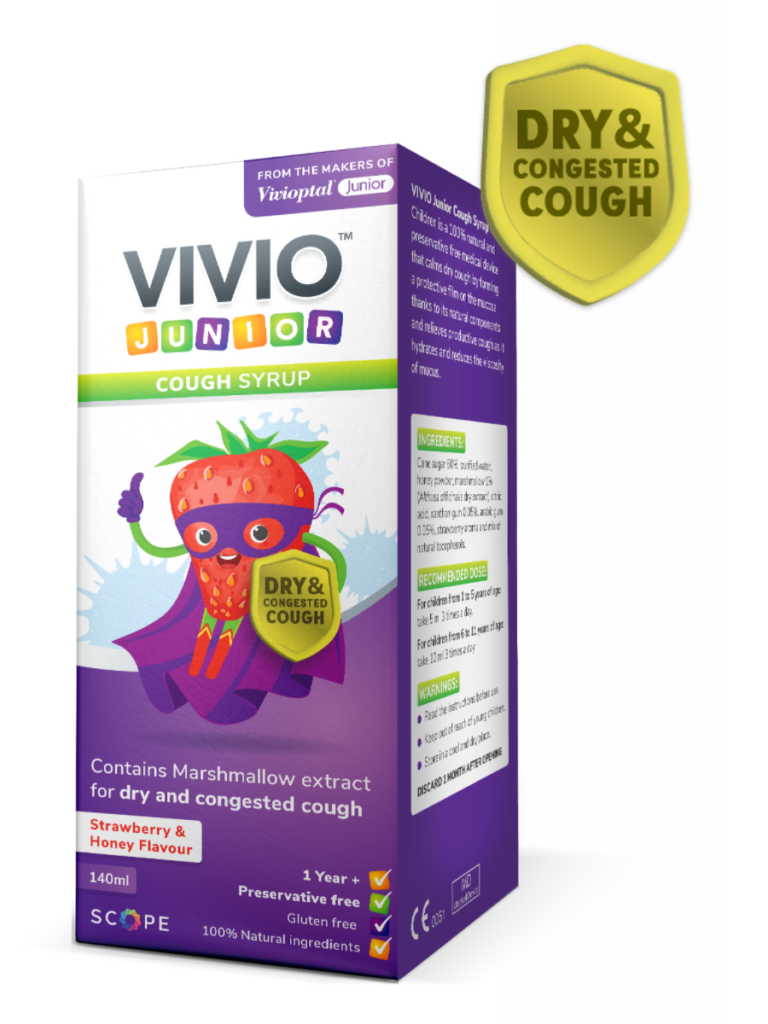 Enter your details below for a chance to win an annual pass to a cinema of your choice.
Learn More About VIVIO® Junior Cough
---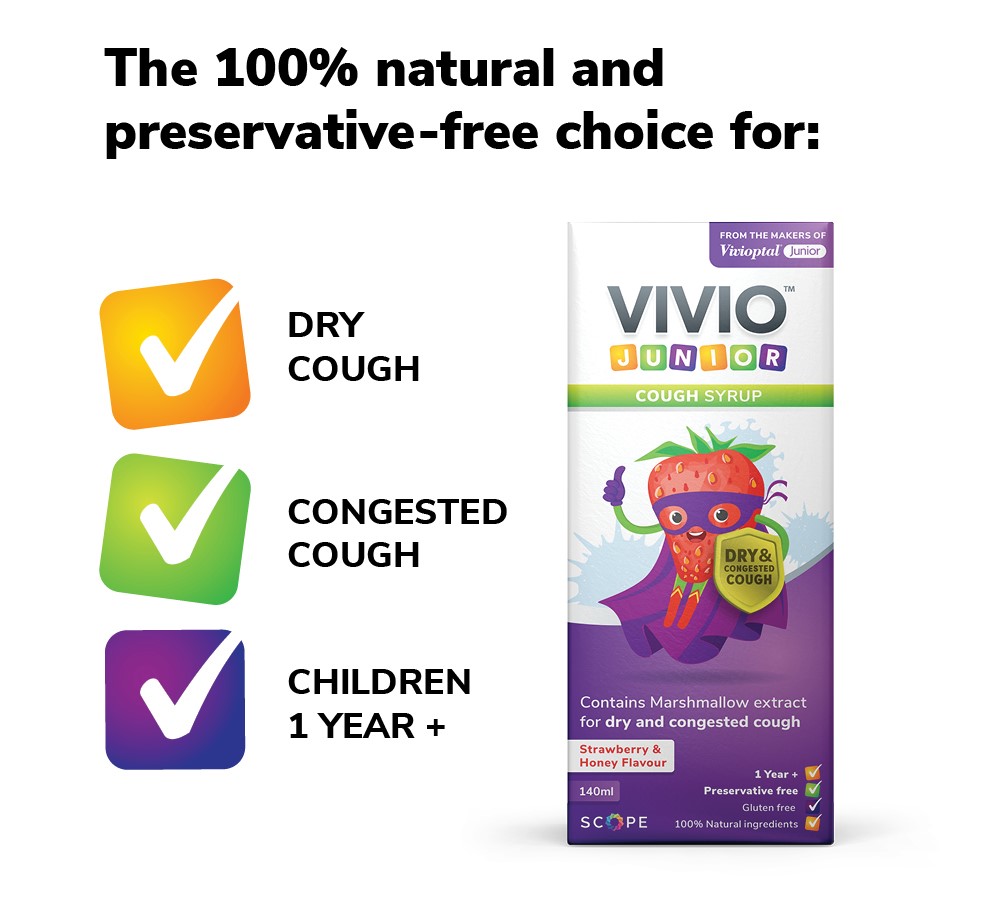 VIVIO® Junior Cough is a 100% natural and preservative free cough syrup, specifically formulated for Children 1 year+ for both dry and congested cough.
VIVIO® Junior Cough Syrup provides a sensation of calm, hydration and protection of the upper respiratory tract, modulating the cough without suppressing it.
Free from artificial colours, flavours or sweeteners.
Gluten and lactose free
Suitable for vegetarians
Does not need to be refrigerated
Our Range of Products
Look after their digestive and immune system with VIVIO® Junior Tummies. A multi-strain, live bacteria supplement with Vitamin D3, suitable from birth to 12 years.

€7.60

A delicious tasting multivitamin tonic suitable from 1 year+ and packed with 12 Vitamins,  Zinc and Iodine to support immunity and cognitive function.

€12.50