Fuelling Growth & Immune Systems with Vivio® Junior
---
The word 'vitamins' means 'vital to life' but surprisingly, vitamins are not normally produced in the body and when they are it is often in insufficient quantities. So, getting the right levels of different vitamins in a child's diet is so important.
Unfortunately, modern lifestyle can often mean an overreliance on convenience foods and snacks which do not give children enough of the right nutrients essential for them to develop. There are various other factors that can impede a child from getting essential nutrients such as poor appetite, irregular meals and finicky eating habit.
Parents are looking towards supplementation and busy lifestyles are a huge factor influencing the preference for multivitamins, with a 'catch-all' solution perceived as a more convenient way to get the same benefits as taking
individual vitamins.1
Meet The VIVIO® Junior Family of Superheroes
---
Introducing VIVIO® Junior Multivitamin Tonic
---
VIVIO® Junior is a delicious tasting multivitamin tonic specifically designed to help support a child's nutritional requirements. Formulated in accordance with the latest research and nutrient guidelines for children. VIVIO® Junior is packed with 12 vitamins, Zinc and Iodine. It is ideal to take daily for nutritional support going back to school, during the winter months, while traveling, or anytime of the year.
Vitamin A, D, C, B6, B12 and zinc all contribute to the normal functioning of the immune system.
Vitamin D, C, & zinc contribute to the maintenance of normal bones. Iodine contributes to the normal growth of children.
Vitamin B1, B3, B6, B12 and C contribute to normal psychological function. Zinc & Iodine contribute to normal cognitive function. Pantothenic Acid (Vitamin B5) contributes to normal mental performance.
Vitamin C, B2, B6 and B12 contribute to the reduction in tiredness & fatigue.
Reasons Parents Give Their Children Vitamins & Mineral Supplements2
---
Introducing VIVIO® Junior Tummies
---
Look after their digestive and immune system with VIVIO® Junior Tummies
A multi-strain live bacteria supplement with Vitamin D3, suitable for little ones from birth to 12 years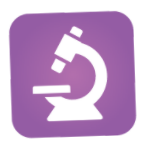 VIVIO® Junior Tummies has been scientifically developed into convenient powder sticks for a once a day dose that is sugar and allergen free.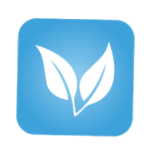 The 2 strains of good bacteria used in Vivio Junior Tummies have be clinically tested in hundreds of babies' tummies!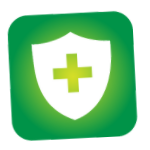 As 70% of the immune system is located in the gut, a balance gut flora can really help to support a child's immune and digestive system.
Introducing VIVIO® Junior Cough Syrup
---
A 100% natural and preservative free syrup for children aged 1 year+ that has been formulated for both dry and congested cough.
VIVIO® Junior Cough Syrup provides a sensation of calm, hydration and protection of the upper respiratory tract, modulating the cough without suppressing it.
The exclusive formula has a soothing and delicious taste thanks to natural honey and strawberry.
The added marshmallow extract reinforces the soothing and calming properties of the syrup due to its natural mucilage properties.
Dry cough
VIVIO® Junior Cough Syrup forms a protective film on the mucosa of the throat, thanks to the xanthan gum and arabic gum action, which protect the throat from the contact of irritant or infectious agents, relieving its irritation and keeping it hydrated and lubricated.
Congested cough
VIVIO® Junior Cough Syrup also hydrates and reduces the thickness of the mucus thanks to the cane sugar, which stimulates saliva and increases the water content in the mucus to make it more fluid and easier to clear.
Cracking The Cough Code
---
A cough is a natural defence mechanism to clear and protect the respiratory tract from irritating agents or infections which are common in winter. So instead of trying to suppress the cough completely, focus on relieving irritation and discomfort by improving the efficiency of the cough.
The Importance of Natural Cough Syrup
---
Some preservatives or additives in children's cough syrups can act as mild laxatives, cause allergic reactions or stomach discomfort. Preservatives are also thought to disturb the gut flora.3
Learn More About Scope
---
Our family has been working within the healthcare sector in Ireland & UK for over 80 years. With this heritage Scope was founded by John and Tom Freyne in 2009.
Scope offers innovative management products for Ocular Surface Disease and Age-Related Macular Degeneration, as well as a well-established food supplement range.
Scope operates in the UK, Ireland, and the USA with a product offering with a track record of successfully helping patients worldwide.
We have a reputation for:
Providing premium & innovation products to enhance their patients' lives
Strong customer service to both customers and patients
Maintaining and building long term relationships with all Health Care Professionals that are key to our success
Providing a full-scale service to an ethical and high professional standard
For more information, visit our Scope Corporate website
https://www.nutraingredients.com/Article/2020/10/23/Vitaminmarket-set-to-hit-500m-but-where-are-the-new-users Accessed 14.07.21
Maru Blue Research Omnibus, 2021, Children's VMS attitudes in UK. Fieldwork: 23/08/21-27/08/21. Base: 1072 All Adults 18+
Yu Caoa,b, et al, 2020: Impact of food additives on the composition and function of gut microbiota
Our Range of Products
Look after their digestive and immune system with VIVIO® Junior Tummies. A multi-strain, live bacteria supplement with Vitamin D3, suitable from birth to 12 years.

€8

A delicious tasting multivitamin tonic suitable from 1 year+ and packed with 12 Vitamins,  Zinc and Iodine to support immunity and cognitive function.

€13